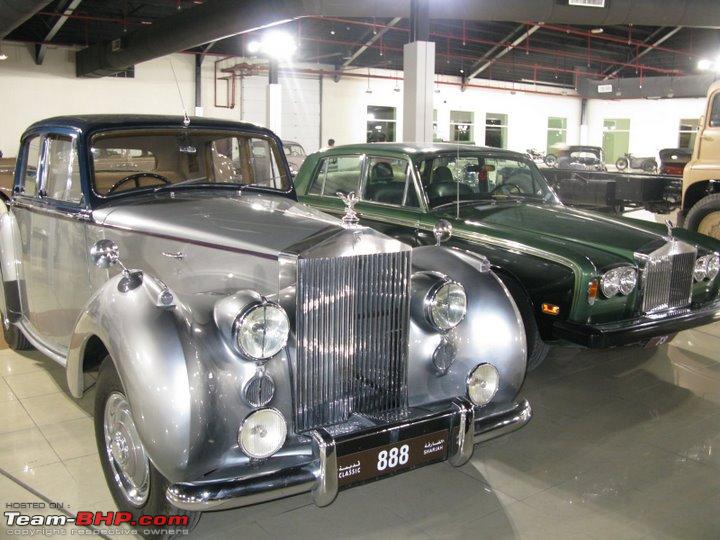 This vintage car museum features 25 models of cars of differing eras, used within the last 40 years. Most of these parts have been extracted from different parts of the country over the years. What is fascinating is the way how, apart from the beautiful pieces of work, historic mementoes that relate to these cars are displayed along the walls of the museum.
Apart from the cars, it also features vintage toys, historic photography and the shining accessories passionately collected .One is often amazed by the details these amazing pieces from motoring history contains. It's not only entertaining to visit these beauties, But also educational for the whole family as with each historic setting transforming you into a different era.
Apart from showcasing the cars at their usual premises at Al In Sportplex , the museum also features its cars at several shows worldwide. Such as Al-In Mall classic car show, Abu Dhabi car show, Babicon car show, and the classic car show of Germany.
The attraction is flanked by many other places of interest in the beautiful city of Abu Dhabi. Whether you want to bargain for a camel at the Al Ain Camel Market or maybe check out the desert animals at the Arabic Wildlife Park or if that's not enough to experience the grandeur at the Emirates Palace, Abu Dhabi is the ideal place to be. This beautiful city which is the biggest state of the seven emirates that builds up the UAE creates a beautiful mix of experiences that are both rustic with old world charm and the sophisticated future. If you are looking for a place to experience all these attractions, there are many
Abu Dhabi beach hotels
which offer a unique experience that is unforgettable.
Abu Dhabi Resort
such as the Desert Islands Resort & Spa by Anantara are well known for both luxurious and uniquely Middle Eastern experience they offer.
If you're a history enthusiast, a devoted collector of vintage pieces or if you simply love old world charm, let the poetry in motion amaze at the Classic Car Museum  , and while you are at it why not drop by at Anantara, and let the views of the shimmering Arabian waters mesmerize you this islands Haven.
Related posts