The Shanghai Happy Valley is the largest amusement park in the city of Shanghai and it is a part of the amusement park chain built by the OCT Group in different parts of China. This well known attraction covers an area of 213 acres and is one of the most popular in China amongst locals and tourists.
Shanghai Happy Valley is known for its scenic beauty, thrilling entertainment and exciting amusements as well as the superb range of scientific and technological content that cater to the young and young at heart. It comprises of seven main sections, each with a unique theme such as Happy Times, Sunshine Beach, Ant Kingdom, Gold Mine Town, Typhoon Bay, Shangri-la Woods and Shanghai Beach. You will find the first wooden roller coaster in China in the Happy Times area of the park. The 4K HD flying cinema that makes you have a feeling of flying while seeing the film is located in the Arthur's Palace. For those who enjoy splashing in water and water based action, the Typhoon Bay is a must visit. The Gold Mine Town recreates a gold mine town in western America, with the authentic saloons and trains.
The uppermost point of the theme park is called the Treasure Island, and you are sure to have stunning vistas of the Sheshan Mountain and Mon Lake when you get there. Entertaining shows such as a circus, musicals, and acrobatic shows are also available at the park. For younger children and those who enjoy fewer thrills and adventure the Ant Kingdom is the place to be, it is an indoor section with fairytale lands and more toned down activities. The Happy Valley is a great place for the whole family to have a day filled with fun and excitement. Well known fast food restaurants are also available inside the park for dining and chilling out.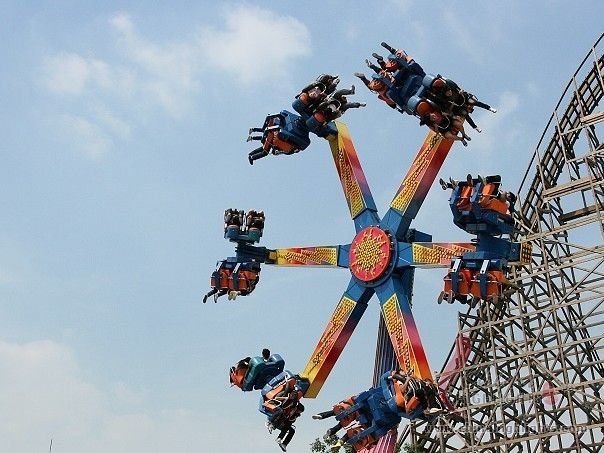 When you are travelling to this city you will need to make sure to find an appropriate Shanghai hotel that suits your purpose of travel. Finding a Shanghai city hotel will not be difficult but to find a place that offers exquisite accommodation, personalized services, top of the line facilities and a central location would be a harder task. One of the best places to enjoy your stay would be Millennium Hongqiao Hotel Shanghai which lets you enjoy the best the city has to offer while making your holiday a memorable one.
Chandrishan Williams is a travel writer who writes under the pen name, Caleb Falcon. He specializes in writing content based on the many exciting world adventures that await intrepid travellers. Google+
Related posts