Ideally located on the waterfront of Tsim Sha Tsui within minutes from the Star Ferry terminus lies what has often been described as one of the country's most illustrious cultural centres. Known as the Hong Kong Museum of Art this captivating institution is in fact one of Kowloon's more popular stopovers for art and history lovers as the venue celebrates the rich Chinese heritage of the island nation with a host of eclectic exhibits. Housing an impressive collection of ancient relics, antiquities and pieces of fine art of Chinese origin the Hong Kong Museum of Art serves as one of the few cultural centres dedicated to preserving the island nation's Chinese identity and the magnificent works of art this connection has produced over the centuries. Showcasing everything from 16th century scrolls to modern day paintings, calligraphy, decorative items and ceramics the museum also boasts a vast collection of jade and bronze wares in addition to lacquer ware, fabrics and delicate bamboo carvings.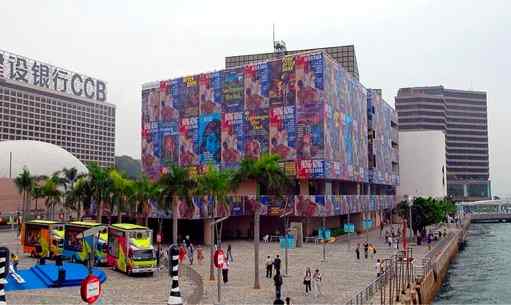 Spread out across three floors the exhibition spaces have been divided into five permanent galleries with two additional spaces devoted to alternating exhibits. The permanent exhibits includes galleries titled Chinese Fine Art, Chinese Antiquities, Hong Kong Art and The Historical Pictures Gallery which displays water colour, oil and pencil drawings as well as prints showcasing Hong Kong life in areas such as Canton and Macau. Those with a love of clay and ceramic work will enjoy the hall dubbed the K.S. Lo Collection of Tea Ware and Seals where teapots and other home ware items with an artistic twist are found. The Xubaizhai Collection of Chinese Painting and Calligraphy is another point of interest in addition to the thematic collections at 20 / 20: Special Exhibition for the Twentieth Century and Collecting for 50 Years – The People and Their Stories.  The exhibit titled A Lofty Retreat from the Red Dust: The Secret Garden of Emperor Qianlong is also one of the must-see corners of the museum which offers free admission to visitors on Wednesdays.
Travellers in search of elegant
Mongkok hotels Hong Kong
counts among its best rests should look no further than the Cosmo Hotel Mongkok. Providing guests with the crème de la crème in contemporary accommodation this charming
hotel in Kowloon
offers easy access to some of the city's most popular quarters. 
Related posts