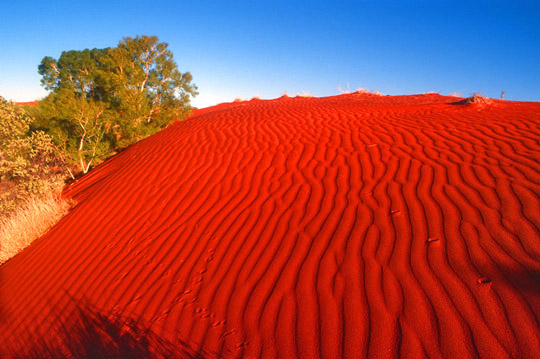 If you haven't experienced sliding down rolling sand dunes, you have certainly missed out on a piece of fun in this world! Mui Ne, with its amazing coastlines offers some of the most spectacular red sand dunes in the country which are well known around the city as a popular adventure spot.
Located in close proximity to the city, the red sand dunes stand bordering the sea shores which combined, offer some of the most breathtaking sceneries. The happy cries of kids having fun add to the temptation of just letting your hands glide through these picture perfect dunes. Once you arrive at the dunes let your instincts lead you on. With little boys offering to help visitors are sure to find themselves cruising down these velvety slopes in no time. Sledding down the red sand dunes is a must experience activity in Mui Ne. One needs to bring a plastic sled which will be your vehicle to slide on. The helpful boys will take visitors to the best sledding spots and participants will be offered a piece of rope to hang on to. Before you know it, you and your plastic sled will be sailing down a steep dune where you will without doubt be having the time of your life. Although the temptation to scream will be overwhelming, it is important to keep your mouth tightly closed unless of course one wants to land at the end of the dune with a mouthful of grit and grime.  After a thrilling experience rolling down a 100 foot dune participants will discover every pore of their bodies stuffed with Mui Ne red sand. But all in all it is worth it as sledding down the Mui Ne sand dunes is definitely one unique and fun experience.
After enjoying a fun time at the Mui Ne sand dunes getting back to a comfortable hotel to scrub away all that grime is of vital importance. Choose the Anantara Mui Ne Resort & Spa as your
resort in Mui N
e as it features all the luxuries you will need in a
Vietnam hotel
.
Related posts