In true Chinese culture, whenever an occasion called for celebration, the event was commemorated by erecting steles, a tall slab made of wood or stone inscribed with the names of the people they wished to celebrate. Paradoxically, these same steles were also used to mourn the passing of a loved one as well. These steles or epigraphs performing this dual function can be seen all around the country.
However, if you would like to see and learn about these steles in depth, the Forest of Stele Museum is the place to go for it is home to a large collection of such inscribed stones, presumably more than a thousand. These steles, engraved during various Chinese dynasties, provide an ideal opportunity to learn about the culture and history of the Chinese.
The Museum, also known as Xi'an Beilin Museum can be found on Sanxue Street close to the Xi'an City Wall in Xi'an, China. The Museum commandeers a site which was previously an old Confucius temple which in 1992 renamed as the Forest of Stele Museum. It also has the honour of being the main museum for the Shaanxi province and houses over 3000 steles and epigraphs as well as 19 groups of relics that are said to be national treasures.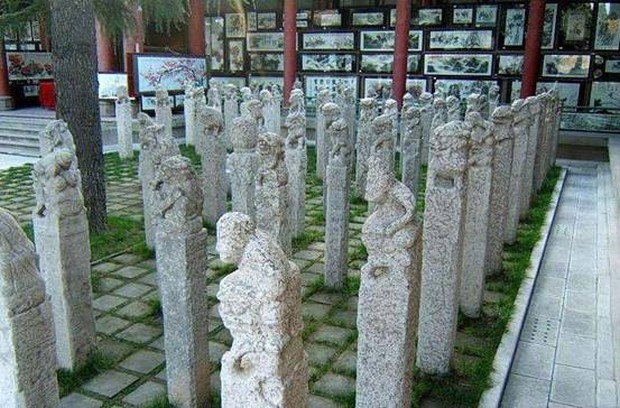 The layout of the museum is such that there are seven exhibition rooms and the striking feature of the Forest of Stele is its collection of tablets that clearly catalogues the lives and religious practices of their ancestors.
Other than the Forest of Stele Museum, one could also pass their time by visiting the Xi'An Ancient City wall and the Bell Tower as well as the world famous Terracotta Warrior which has been declared a UNESCO World Heritage Site.
Xian accommodation
is varied and practical ranging from hotel rooms to
serviced apartments Xi'an
. The Citadines Central Xi'an facilitates such serviced apartments and thanks to its convenient location with close proximity to many ruins, historical landmarks and restaurants, the Citadines would be an ideal place to stay if one's objectives of a vacation are to immerse themselves in the culture and history of China whilst surrounding themselves with all the modern comforts.
Related posts