The Palm Islands of Dubai comprises of 3 artificially built archipelagos made by reclaiming the sea. The artificial islands are a spectacle in modern construction engineering and are the most iconic man-made structures in Dubai.
The Artificial Islands
The palm-shaped archipelagos are part of a mega-development plan of increasing the counties' shoreline by 520 kilometres with the addition of 3 archipelagos to the Arabian Sea. The islands have been designed to accommodate Dubai's most luxurious residences, hotels and a number of attractions to entertain the visitors.
Construction
The construction of this mega structures began in June 2001. In 2009 the Palm Jumeirah which is the smallest of the three archipelagos was fully completed and was opened to the public. But the construction for the Palm Jebel Ali and Palm Deira are still underway and are being expected to open soon.
Transportation
When the construction of the Palm Jumeirah was completed in 2009, a dedicated monorail system was also built to connect the island with the mainland. You can get to this island by taxi and travel within it too as the island has a series of streets and roads. But unfortunately, you can't visit the Palm Jebel Ali and Palm Deira yet as the constructions are still underway.
Accommodations
As mentioned earlier the palm islands are created solely for luxury indulgence the islands are expected to accommodate some of the most exclusive and luxurious hotels and resorts. If you need to witness the wonders of these islands you can plan your stay at Anantara The Palm Dubai Resort which is one of the Palm Jumeirah hotels, and offers cosy accommodations for travellers who seek luxury indulgence.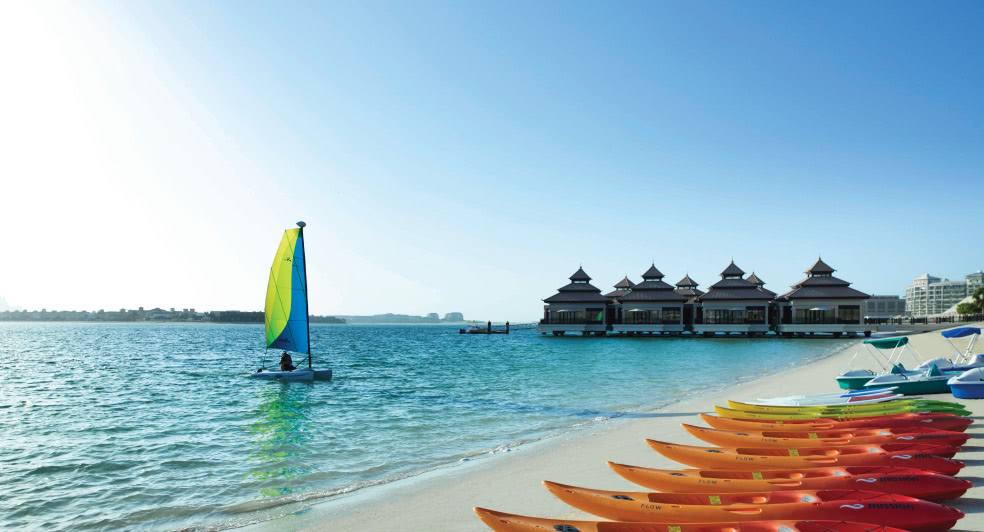 Caleb Falcon is a travel writer who specializes in writing content based on the many exciting world adventures that await intrepid travellers. Google+
Related posts